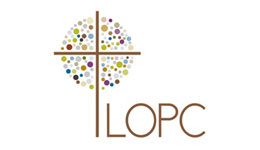 LAFAYETTE-ORINDA PRESBYTERIAN
49 Knox Drive, Lafayette, CA 94549
925.283.8722 www.lopc.org
Why create an LOPC account?
Creating an account allows you to purchase tickets, give towards your annual pledge and view your giving history. Sign-up for your account by submitting a login email and password (6 characters). Then activate your new account by responding to a confirmation message sent immediately to your login email.
View the Church Directory
To be published in the LOPC directory, click on the 'Include me in the church directory' check box at the bottom of your Privacy Settings page. This is available for LOPC members only.
Credit Card Giving
Give a donation without the need to create an account. Click Here
Or, log in to your account to make a one-time gift or set-up an automatic giving schedule that fulfills your annual pledge. Your giving history is available for viewing online and printing.
Questions? Colleen Whitelock or 925.283.8722 x260.